hello muggles! yes i'm still as obsessed as i was four five years ago, but that's pretty awesome if i do say so myself.
BLOGGING
am i getting back into blogging? i really do hope so, because my world has revolved around it for the longest time. i was working in a spanish project yesterday, and for my theme, i decided to do a blue-and-gold feel. then going down a hole of MEMORIES :((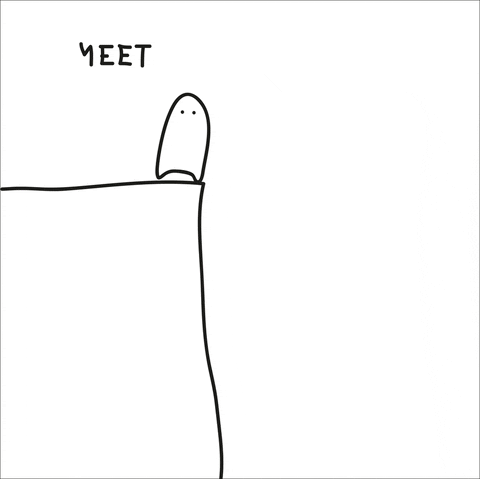 so i want to be able to look back in five years and be proud that when i was thirteen, i learned about tImE mAnAgEmEnT. what a concept.
fun fact: i'm listening to
we fell in october
as of now, and it's an actual autumn song. my friend showed it to me, and my first thoughts upon hearing it were: dew drops, cinnamon, and red boots. AUTUMN STUFF.
"every leaf speaks bliss to me."

— emily bronte
and i'm going to be real– autumn will be my favorite season foreverever *hisses at the sunlight* if you're reading this right now grace, i think i really might be a bookish vampire. it's official. to be honest, the whole "fall basic thing" sorta got to me, but it hasn't stopped me from loving this season. lemme demonstrate a colletion of all things autumn right hereee *clears throat*
the crunching of leaves beneath your feet
the way the word "autumn" feels on your tongue
hot chocolate (bonus points: tiny marshmallows)
cool days and warm nights
reading near a window sill and smiling to yourself
candles :))
warming your hands by a fire
listening to soft rock music (bonus points: elliot smith)
the wind making your eyes water
earmuffs!!
petrichor
watching movies on your bed (bonus points: with friends)
soft sunlight embracing you in a golden halo
fuzzy socks (and wearing ugly holiday socks!)
cinnamon and cloves wafting through the air
stroking a cat/dog's fur (this cat cosplay tumblr is golden)
blankets of fallen leaves providing warmth to dozens of families
gold tinsel
hiking through the woods/mountains
waffles with too much maple syrup
rows of string lights
PIEFACE. (i love saying that)– there's a booth at my farmer's market that gives out pie and i alwaysss take the strawberry rhubarb.
hot apple cider
truly, this is wonderful oreo weather
imperfect pumpkins and watching little kids decorate them
pumpkin spice everything
slow bike rides
some of these are obviously year-round but it just completes the fall season. aaa, i just love these SO much and i may or may not have created an autumn pinterest board i live for this time of year. for me, autumn is a time i can step back, reflect at how the year has gone, and sip cocoa intermittently the whole time. watching the summer collapse into fall is one of the most beautiful changes you can experience.
this week is… *dun dun dun* all hallow's eve! (or halloween, but the former sounds much cooler).
i'm absolutely elated because i'm dressing up as the 13th doctor (and we're going to blatantly ignore the fact that i didn't watch the eleventh season)
i'm beyond joyful because i'm rediscovering this story that made my world view tilt just a little bit. that inspired me to wander past the very edge of reality. it's fostered my love for science fiction. AND S P A C E. (my blog theme!) this show has always held a little room in my heart where it occasionally sleeps in, but i think it's moving in for reals.
there's something about rediscovering fandoms and old stories that make me feel so fluffing nostalgic about the present, like, "is this happening now for real?"– almost expecting there to be a catch but there isn't. i'm just.. amazed.
however, as we fangirls and fanboys know, rediscovering a fandom brings along lot of insanity. remember: this is something we feel vERY strongly about. i'm talking about sleepless nights, procastinating on homework (umm… guilty *raises hand*) and everything around you reminds you of said fandom.
i haven't started rewatching because i'm nervous that the above will happen (i mean seriously. never underestimate yourself. it's almost scary). but i'm just so gleeful thinking about this show that stole my heart. the characters are impossible to fall in love with (roryyy) and every episode's storyline is uniquely bizarre. sadlyyy, the latest season kind of bombed. and it majorly sucks, but you who's reading these words, don't let this stop you *pumps fists into the air* oh AND LISTEN TO CHAMELEON CIRCUIT.
this song is pretty sad :[
don't recognize the title? it's the day of the dead *whoops* i learnt more about this holiday in my spanish class, and i just loved it so. much.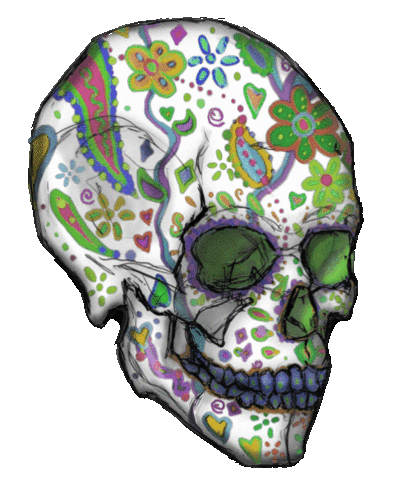 if you don't already know, d
í
a de muertes is a two-day festival in mexico (november 1st and 2nd). the first day is meant to appreciate the lost lives of children and infants a.k.a.
angelicos.
I KNOW WHAT YOU'RE THINKING- it's soso heartbreaking. however, on the second day, families honor their deceased ancestors.
what really strikes me about this holiday is the absolute liveliness of it all. it does seem ironic, but these families honor the dead with a smile on their faces at all the memories they've shared. gorgeous altars, or ofrendas are created, each unique in their own way. for any indians out there (aditi and mukta ;), it's arranged similarly to a golu. there are dozens upon dozens of candles, bunches of marigolds, and lots of food. and guess what? they leave toys for the younger kids. *starts tearing up* who wouldn't okay.
colorful and intricate masks are created. if you've ever heard the phrase "sugar skulls", those refer to little treats you can find in bakeries and generally any painted skull. i'm currently making a kaneke ken skull (!!) and it's suprisingly decent. i love it so much. have i mentioned that?
that's all for this post!
and guys? i think i'm coming back *hugs everyone in this community* yes, even the drunk aunt. i'm not totally weird, i promise.
lemme know what you're looking forward to today or this week!! don't forget to be awesome–